JEFFERSON, Colo. -- In one of the most important elections of our lifetime, in one of the most important counties in the state, the Donald Trump campaign is relying heavily on a 12 year old to help open a field office.
Weston Imer is co-chair of the campaign in Jefferson County.
If you stopped by the field office at the corner of 27th and Youngfield in Wheat Ridge Friday, you would have seen young Weston instructing volunteers on what to do, as well as making phone calls to supporters.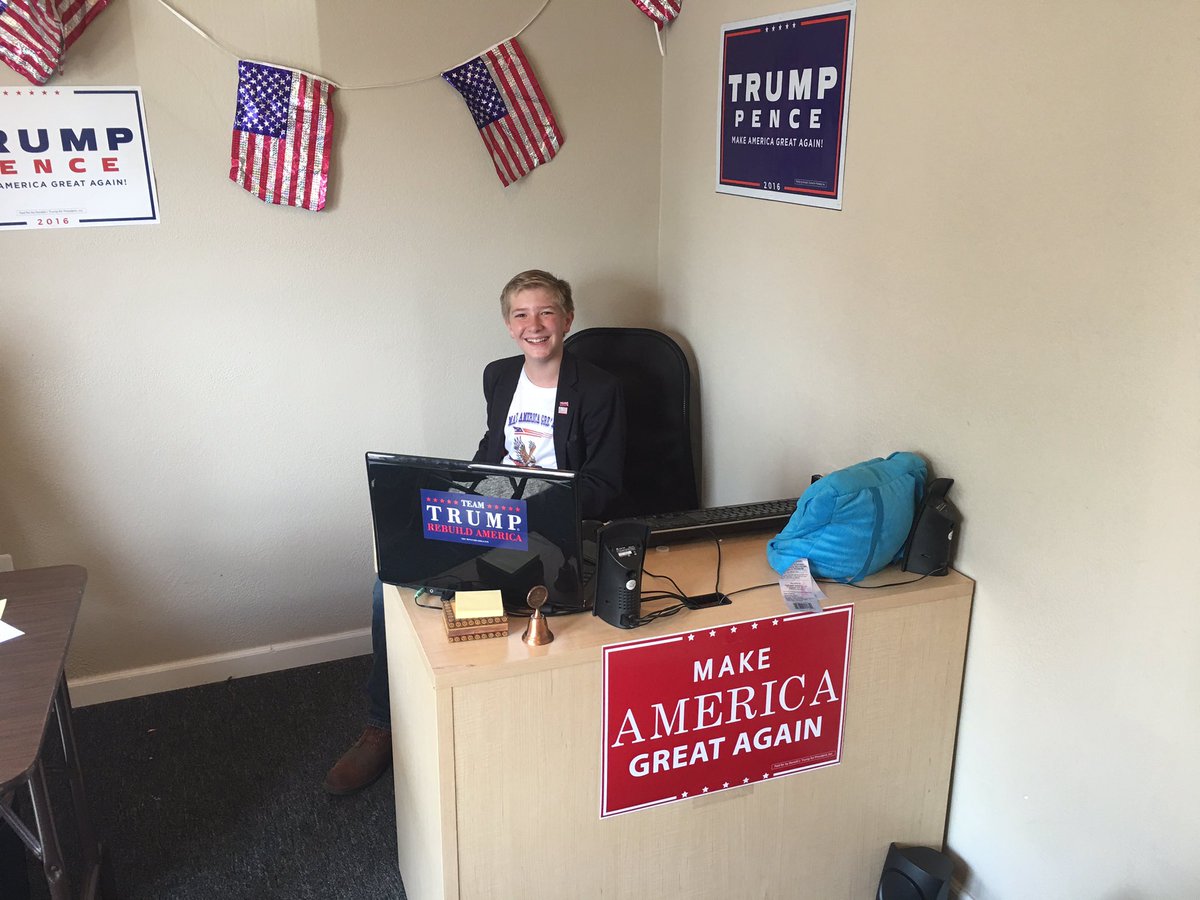 Weston also helped with final preparations as the campaign prepared for its grand opening on Saturday.
"Get involved --- kids need to be educated," Weston told FOX31 Denver political reporter Joe St. George.
We should mention that officially his mom is listed as the official field coordinator for the office. Laurel Imer says parents should be more open to giving their children more responsibilities.
"Parent's have the responsibility to educate their kids," Imer said.
As for Weston, he plans on being at the office every day between now and the start of school, making the boss proud and perhaps launching a career.
"Do you want to be President of the United States one day?" St. George asked.
"Definitely, 2040 watch for me and Baron Trump if you're watching. I'll take