From Meteorologist Matt Makens
Temperatures will remain much warmer than average over the coming days; 70s to lower 80s through early next week. The afternoons and evenings may have a stray shower or thunderstorm, particularly Friday or Saturday, but we remain relatively quiet outside of that.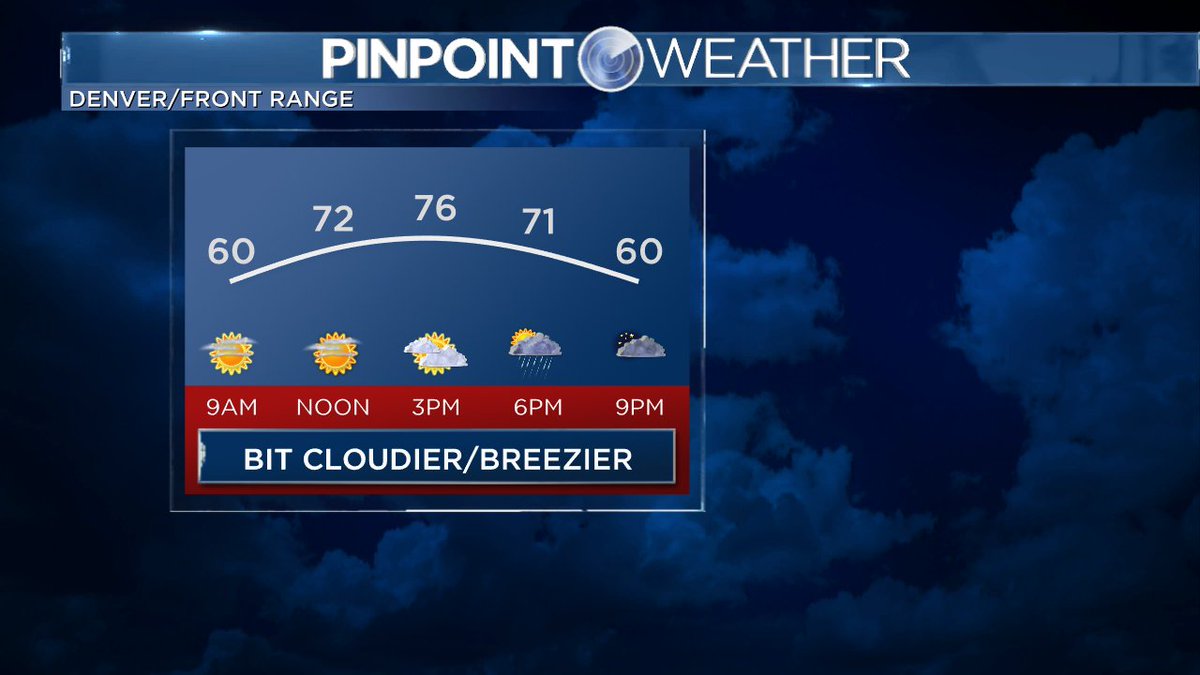 Monday is transition day before a strong cold front – based on the current timing of the system. Tuesday features that cold front and a chance of rain showers across the Front Range.  That will be snow in the mountains.  Temperatures will cool into the 60s for highs and some 30s for lows during the mid-week.
The track of this storm is important to determine who gets the most precipitation and in what form.  A more northern track would leave us drier.
Pinpoint Weather App: Interactive radar on your phone: